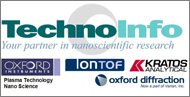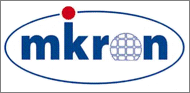 Cooperating Organization


---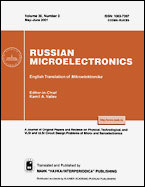 More>>>
Get journal
---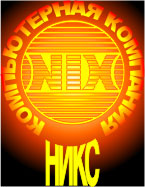 ---
---

Special thanks to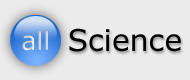 Registration & Accomodation
Registration:
Preliminary registration and room booking on ICMNE-2009 starting March 2, 2009, and will be closed in September 25, 2009. In order to register on Conference please fill on-line application form at the bottom of this webpage.
The Conference fee covers full participation in the ICMNE-2009, Conference Materials for participant, coffee breaks, and welcome party. A reduced fee is available for students and includes the abstract book, coffee breaks as well as welcome party. Students should send a letter of their advisor confirmed their status during the registration. If participant intend to take part in Conference banquet the Conference fee is enlarged on additional 50 ˆ.
The registration fee for accompanying persons covers the welcome party and attendance of Conference Sessions.


Fee Payment Schedule, ˆ
(can be corrected)


| | | |
| --- | --- | --- |
| | Until August 15, 2009 | After August 15, 2009 |
| Participant Fee | 150 | 200 |
| Extended Participant Fee (including banquet) | 200 | 250 |
| Student Fee | 70 | 100 |
| Accompanying Person Fee | 100 | 120 |
Accommodation:
Conference and Exhibition will be placed in the holiday hotel "Lipki". The hotel is located in the best of all provinces in the Moscow region. IPT RAS is official organizer of the ICMNE-2009 and will book rooms in hotel. Hotel booking is carried on when you filling on-line REGISTRATION and ACCOMODATION FORM, or sending it to the Local Organizing Committee by E-mail, post or by fax. All requests will be treated on "first come, first served" basis and be verified on availability of room category. We strongly recommend to all participants to make booking well before September 15th, 2009. After this date the room's availability can not be guaranteed.
Cost of the rooms includes three meals a day (breakfast, lunch and dinner).

Room Rates, ˆ

Rooms categories

What is included

Cost/room/night
(Breakfast, lunch, dinner included)

Double (ordinary-3)

Shower, toilet, TV (black&white)

55
Double (ordinary-2)
Shower, toilet, TV (color)
58

Double (ordinary-1)

Shower, toilet, TV(color), fridge, phone

62

Double (improved-1)

Shower, toilet, TV (color), fridge, phone

66

Two rooms suite (ordinary)

Shower, toilet, TV (color), fridge, phone

80
Payment:
Prepayment:

The Conference fee from foreign participants as well as sponsor's contributions can be paid by bank transfer on the following account. The currency is Euro only. Transfer should be personalized.

ANO "UNC MGU-FTIAN"
Transit Account #40703978730121021101
with OJSC "Promsvyazbank" Moscow, Russia,
SWIFT: PRMSRUMM,
Corresponding Account #30101810600000000119
with Deutsche Bank AG
Taunusanlage 12, 60325 Frankfurt/Main, Germany
SWIFT: DEUT DE FF
Account #10094751040000
The Conference fee from Russian participants can be paid in Russian Rubles on the account specified at the Russian version of this webpage. Same account is applicable for sponsor's contributions in Russian Rubles.

The room booking at ICMNE-2009 website is free. The hotel payment can be made directly at "Lipki" hotel by cash only (the currency is Russian Rubles). Prepayment is not available.


Directly at Conference:

Conference fee should be paid in Euro (for foreign participants) or in Russian Rubles (for participants from Russian Federation) by cash. Notification: the personal checks are not acceptable.

The hotel payment is made by cash only (the currency is Russian Rubles).
Passport and Visa
A foreigner traveling to Russia should have a valid passport (expire date should be not earlier than 6 months after the date of visitor's departure from Russia) and an appropriate visa. To get a visa, a visitor has to submit to a Russian Embassy or Consulate an official letter of invitation authorized by the Russian Ministry for Internal Affairs.
Each participant (and accompanying person) who needs a visa will timely get such a letter if he (she) sends a copy of the pages of a passport with photo by e-mail as attached graphic file (or by fax) and following visa application data: name of his/her organization and full address, present position, the place of the birth (city), location (city) of Russian Consulate to which he/she is going to apply for visa. We are strongly advice to offer these data to Organizing Committee by September 1, 2007, at the latest. Please, follow these recommendations and apply for a visa as soon possible after receiving an original copy of the invitation to ensure that the visa is issued timely.